Direct Relief International Delivers Lifesaving CeraLyte to Haiti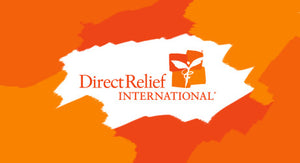 Oct. 17, 2016:
Direct Relief delivered lifesaving Ceralyte oral rehydration to Haiti this week to help save lives of people who get cholera. Cholera is a diarrheal disease which can cause death from dehydration in as little as eight hours in a healthy adult or in two hours in a young child. CeraLyte ORS is a rice-based rehydration drink that reduces fluid losses while it re-hydrates.
Leave a comment
Comments will be approved before showing up.